"Curmudgeonly Old Poop (COP) Corner"
Catch JJ Zerr's Books Featured in the Tucson Festival of Books Gallery!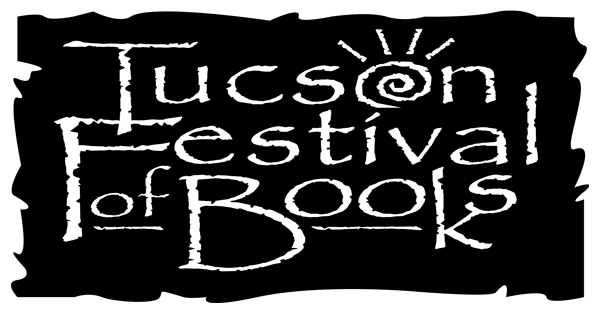 March 4 & 5, 2023, 9:30 AM to 5:30 PM
At 1209 E. University Blvd Tucson, AZ 85721
Catch Mr. JJ Zerr @ The LA Times Festival of Books!

See you on April 22 and 23, 2023 at USC.
Author Meet and Greet, Book Exhibit, and Book Signing at the Miami Book Fair 2022
November 19, 2022, at the 2022 Miami International Book Fair Miami Dade College, Miami, FL
Books featured at the 2022 Frankfurt International Book Fair
October 19 – 23, 2022, at the 2022 Frankfurt International Book Fair Messe Frankfurt, Frankfurt, Germany
The Fifth Jon and Teresa Zachery Story is Here!
Navy lieutenant Jon Zachery is making a second deployment to Vietnam as a carrier pilot. On his first cruise, most of his combat missions involved bombing trees, making toothpicks. The Intel Officers are saying this second deployment will not invelve making toothpicks. They will be flying UP NORTH, where they shoot everything, including the kitchen sink, at you. At home Teresa worries and waits. And prays.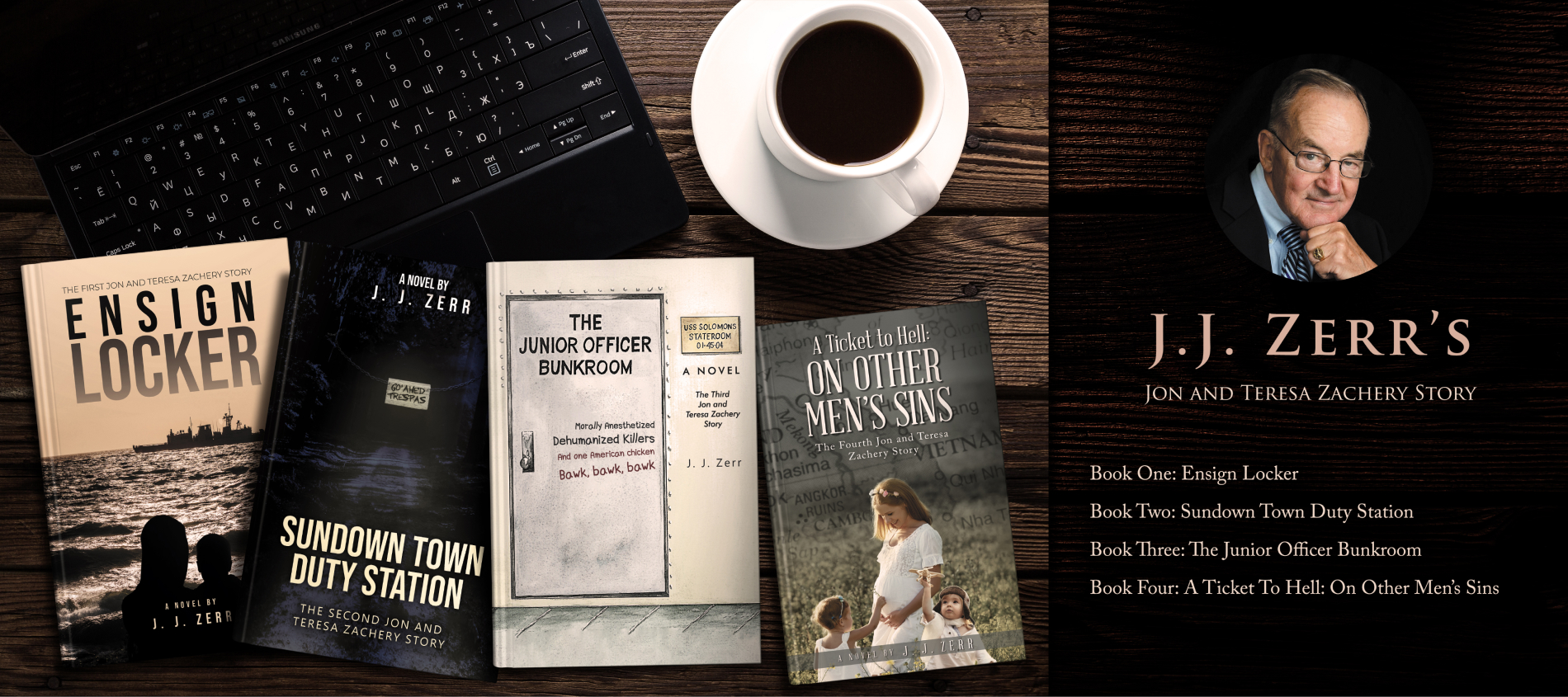 Book One: The Ensign Locker
Ensign Jon Zachery does not intend to make a career in the US Navy. He intends to serve his time, get out, get a job, and live happily ever after with his wife Teresa and daughter Jennifer. Anti-war protestors shattered the dream on the Night of the Dog Poop.
Book Two: Sundown Town Duty Station
Anti-war protestors said, "Hell no, we won't go." Lieutenant (junior grade) Jon Zachery said, "I will." He and his wife Teresa expected flight training in Meridian, Mississippi, to be tough. They did not expect the KKK to terrorize them and their two small children.
Book Three: The Junior Officer Bunkroom
Lieutenant Jon Zachery's carrier brings him to the Tonkin Gulf in the fall of 1970. The missions he flies are piece-of-cake milk runs. He thinks it's not much of a war. Back home, his wife Teresa worries like it's one heck of a war. On the last flight of the cruise, it turns out Teresa wasn't worried near enough.
Book Four: A Ticket to Hell on Other Men's Sins
After the 1970/71 deployment to Vietnam, Lieutenant Jon Zachery's squadron is scheduled to decommission. Teresa is overjoyed he will not fly more combat missions. But the US Navy has another idea. Jon and his squadron will return to Nam. During preps for the deployment, Jon winds up doing more fighting than he had over Vietnam and Laos, and this with his own squadron-mates. Meanwhile, Teresa, pregnant with their third child, is hospitalized in hopes of preventing a miscarriage. Peacetime is hell, Jon Zachery thinks.
In 1858, Found Grace Church in northeastern Illinois decides to relocate to Kansas. There they will vote to keep the state free, rather than allow it to fall to those who supported the abomination of slavery. The pastor, Preacher Larrimer, declares the wagon train trip a Holy Crusade. Eighteen-year-old Addison John Freeman has another concern. He wants to marry Lizbeth, and he is sure she is attracted to him, too. But he needs his father's permission. After Pa refuses, Addison spends the night in despair rather than in sleep. A dozen wagons embark on the journey, but their progress is excruciatingly slow. Larrimer appoints Joshua Reedley as Wagon Master, and just in time. Not only does he spur the crusaders to make more miles every day, he knows how to organize defense against abolitionist haters. The crusaders encounter a number of these on the way to their destination, but it is nothing compared to their reception in Bloody Kansas. Addison Freeman turns out to be a good wagon train scout. However, he struggles to get over the loss of Lizbeth, and wonders if he will ever find a woman to love, who will love him in return.