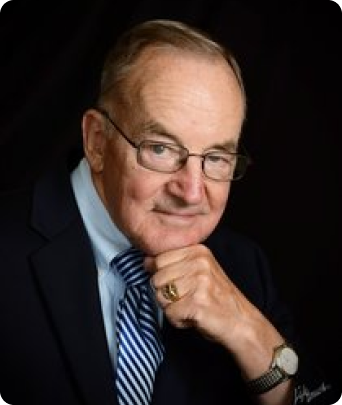 The husband of Karen. She has been his one and only squeeze since 1958, and in recent years, also became the boss of everything.

A writer. He published his first novel in 2010 and since then has published six other novels and a collection of short stories. He writes as J. J. Zerr, mostly in the historical fiction genre. In 2012, he secured a tenth-place finish in the annual Writer's Digest poetry contest, and, in doing so, won back his entry fee. He participated in the Missouri Liar's Contest four years ago, and once again, placed tenth. He is still trying to decide whether to be pleased or disappointed with the result. And that's the truth.
A US Navy and Vietnam vet. During his thirty-six-year service career, Zerr was home often enough to father six children, but then he left on deployments leaving the Squeeze to contend with diapers, puberty, and riding in cars with teenagers equipped with learners' permits. He retired from the navy in 1995 as a rear admiral. The Squeeze retired from the US Navy as a Saint.

A former manager in the aerospace industry. Following active duty, he worked on a number of defense programs from the civil side, retiring from this second career in 2007.